Your generator is an expensive investment, in order to ensure that it will always operate when
needed, you need to maintain it. Proper maintenance and regular servicing of your diesel
generator saves you expensive repairs and even more costly down time on your generator.
Kaltron only use qualified service technicians, and ensure that they are consistently kept up to
date with the latest technology. This ensures that we can offer our clients' the highest possible
We only use genuine parts and filters on your generator.
We have established close terms with IFS and only use their world renown high quality oils,
greases and coolants and filters..
Contact our technical department to set up a maintenance contract and let us worry about ensuring that your generator is running properly.
We offer a range of service contracts to suit your needs and budget. Contrary to other companies that replace expensive items like filters
and oil without bothering to check if they need it, we only replace these in accordance with the manufactures recommendations. Thus
saving you thousands of Rands every year.
This is your basic everyday generator service contract. It consists of the following
This contract is a more comprehensive option than the Basic service option. It includes 24/7 standby assistance. Offering a higher level of
protection than the basic service contract.
standard generator service
contract extras as listed below.
Total piece of mind and instant reaction to any problems, this is what you get. This contract includes 24/7 live internet based
Generator Remote Management and Monitoring
Our well trained operation room staff will be watching your generator at all times.
In the event of a failure they will immediately contact the relevant people and will be able to ensure they respond and resolve the
issue. Our monitoring system does not relay on SMS messages to alert people to problems. SMS messages are notoriously
unreliable; our system monitors your generator in real time, so we know instantly if something goes wrong.
We can also send you notices via SMS or E-Mail to keep you in the loop, while we attend to your generator.
The two most common causes of generator failure are flat battery and the Emergency Stop button being played with, should either
occur we will know and rectify it immediately thus saving you the unnecessary costs of a call out.
We can do the monitoring, servicing and responding, or we can do the monitoring and contact your local service agent in the case of
an emergency, as well as make sure they offer the service they have promised.
standard generator service
contract extras as listed below.
All our service contracts include the following benefits
24/7/365 standby technical assistance
Reduced call out and labour rates
Discounted prices on all spares and service items
Annual compliance reports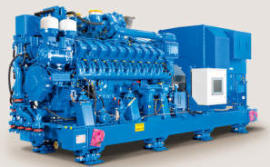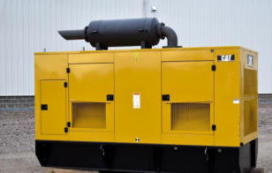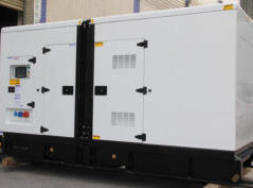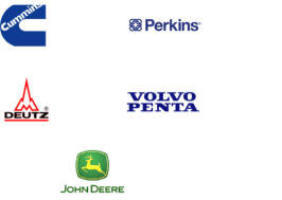 standard generator service
contract extras as listed below.
Copyright © NVS Krag 2018